Every month, I send an informational newsletter to my subscribers including healthy aging tips, Medicare and other insurance information, and more. You can see content from my latest email below, but I'd love to have you subscribe today so you can receive future months directly in your inbox!
AEP is Gong On Now, and I'm Here for You!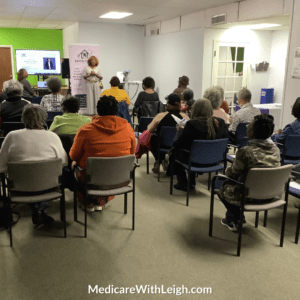 Thanks to everyone who attended my Medicare Lunch & Learn event on October 21! I hope you found the information helpful, and please don't hesitate to reach out if you have any additional questions.
The annual Medicare enrollment period (AEP) is open NOW through December 7, and I'd be happy to schedule a time to help you.
You can call me at (804) 516-4822 or email [email protected].
10 Things Medicare Doesn't Cover: Overseas Travel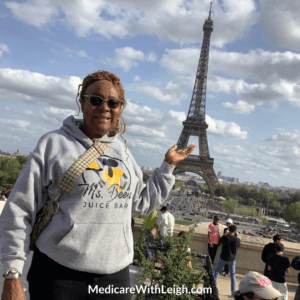 While Medicare offers great coverage for its eligible beneficiaries, there are 10 things it doesn't cover.
Understanding more about these things can help you explore alternative options for comprehensive healthcare access.
Medicare's coverage for healthcare services outside the United States is limited, except for emergencies near the U.S. border or on certain cruise ships. Routine healthcare services obtained overseas are generally not covered by Original Medicare.
Before I left the United States for my recent adventure to Europe, I purchased a policy from Nationwide through the tour company (mine was Ritz Tours) to cover me in the event of an emergency while I was outside of our country. It offered a variety of coverages that gave me peace of mind, including a $50,000 maximum benefit for emergency evacuation.
(I'm not affiliated with them in any way, I just wanted to share what I found as a solution for my trip with you.)
I am publishing a series of blog posts explaining more about the 10 areas Medicare doesn't cover, and will also be sharing some videos. You can read more about overseas travel here!
===